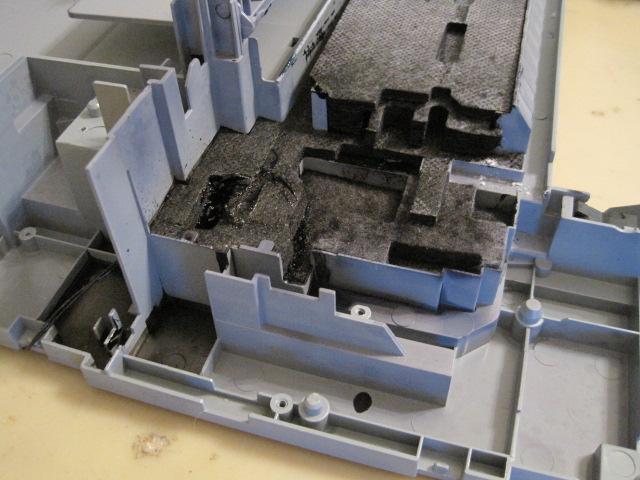 One of the common discussions on our printer forum is in regard to the "waste tank" that lies within many inkjet printers.  These "tanks" are actually just ink pads that absorb and then become saturated with ink.   There are a few ways ink becomes deposited on these pads including overspray during borderless printing, printing when paper jams, etc.  Usually the vast majority of ink is from the cleaning cycles when the printer literally sucks ink from the nozzles of the printhead.  You can imagine that after lots of print cycles quite a bit of ink is left inside the printer.   One of two things ends up happening: Read more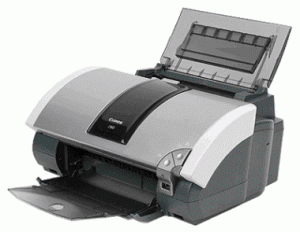 A few weeks ago I received the following email:
"I've written a procedure explaining how to remove a Canon i960 printer from its cover and base and how to prepare it to be operational while out of its case. It's a 4 page PDF – 1 graphic, 3000 words, 36 paragraphs. Too big for a comment. If interested I'll email it to you as an attachment."
Well, I gladly replied that I'd love to see it. Below is the contents of the PDF and hope many find it useful. Thanks David for all your work putting this together!  Read more
Refill BCI-3/6/CLI-8 PGI-5Bk cartridges using the "German Durchstich" method
This is a refill method suggested by one of our forum members:  pharmacist.  I've tested this method and have been very happy with it (see updates in the comments).
NOTE: This method is designed for  refilling Canon OEM Canon cartridges.  Read more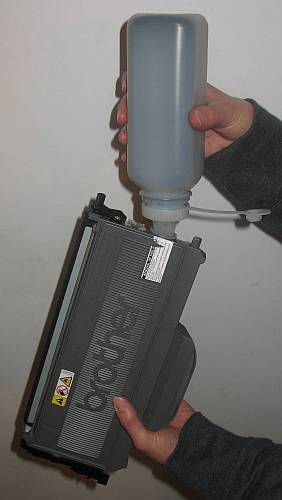 My Experiences With Laser Toner Cartridges (Refilling and Remanufactured)
I've decided to chronicle my experiences with laser toner cartridges over the past few years. I've had a hand at refilling toner cartridges and have also used remanufactured (refurbished) cartridges.  Read more
This article describes a cheap and simple way to vacuum fill Canon BCI-6, and similar cartridges. The only cost besides ink is a vacuum chamber and a vacuum pump. If you're lucky, you can get a loaner manual vacuum pump from an auto supply store for just a few bucks or even free. That is what I did to develop this article for a total cost of under $30. Read more
Summary of findings on refilling Canon BCI-6 cartridges.
 Misc information
Some people say that with the availability of low cost non-OEM carts that there is no longer any reason to refill Canon inkjet carts.

 

There is some validity to this argument, depending on the value that you place on your time and your willingness to tolerate the extra effort required to refill carts.

 

It is not the purpose of this discussion to debate the merits of this argument.

 

It IS the purpose of this discussion to discuss alternate refilling methods that may function better than existing techniques for those who are inclined to refill their own carts. Read more
Sealing the Refill Hole in Canon BCI-6 & BCI-3 Cartridges Using Machine Screws with O-rings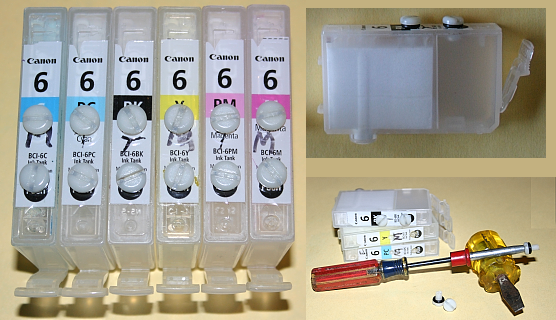 Above you see Canon BCI-6 OEM Cartridges sealed using #8-32 x 1/4 in. nylon screws with rubber o-rings ($0.15 per combo). These screws were 3/8 in. long; after cutting off the excess they are 1/4 in. long. One screw is in the original fill hole. The second screw (optional) is over the sponge chamber; it was added to aid in cleaning. Read more
An alternate view of fading on inkjet printers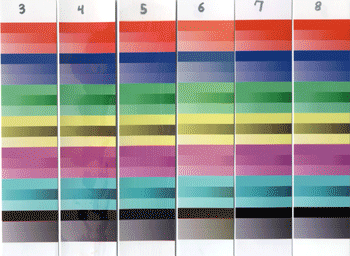 Introduction
A lot has been written about the longevity of prints made on various inkjet printers, but most of the hard data that has been published to date has been on a limited range of inks and papers, usually on those products supplied by the printer manufacturers.  Since conventional longevity (the lack of fading) testing is done under controlled conditions and can be quite time consuming and expensive, it is understandable that only large companies with a sizable market share would be willing to pay to have their inks/papers tested.  This information is useful for those who use the OEM ink and paper, but there are a large number of serious hobbyists who either refill their ink cartridges of buy prefilled 3rd party cartridges and who have no access to similar data on their inks and papers.  Read more
Ozone Exposure Tests of OEM and Third-party Inkjet Inks on Various Print Media
Introduction
Dye-based inkjet inks are known to be susceptible to fading from Ozone. This is important because OZONE exists as both a natural and man-made pollutant and will react and fade the dye-based inks used by many consumers for inkjet printing. To get a better understanding of the effects of OZONE, we subjected various combinations of inkjet inks, papers, and protective coatings to this gas resulting in a total of 39 different combination tests. Read more