Refill BCI-3/6/CLI-8 PGI-5Bk cartridges using the "German Durchstich" method
This is a refill method suggested by one of our forum members:  pharmacist.  I've tested this method and have been very happy with it (see updates in the comments).
NOTE: This method is designed for  refilling Canon OEM Canon cartridges. 
Below are pharmacist's comments and images regarding this method:
"It really works great and I already refilled my PM cartridge for the 6th time now (the cartridge you are seeing on the pictures I made). So far: not a single drop of ink is coming out of the refill hole (maybe some staining on the plastic back of the printhead, but this is negligible). I have to say: this method is only thoroughly tested on original Canon carts (BCI-6/CLI-8).
The first time I did this I was amazed that not a single ink is coming out (I was afraid too like you !) of the refill ink: but I was concluding if ink would come out of this hole then it would be also from the ink outlet beneath it, and we all know -with sealed carts- it won't. But I cannot guarantee it will work with aftermarket carts. I do not experience with air leaking at all when printing sudden large area's with the same colour whatsoever. It works great with original Canon carts."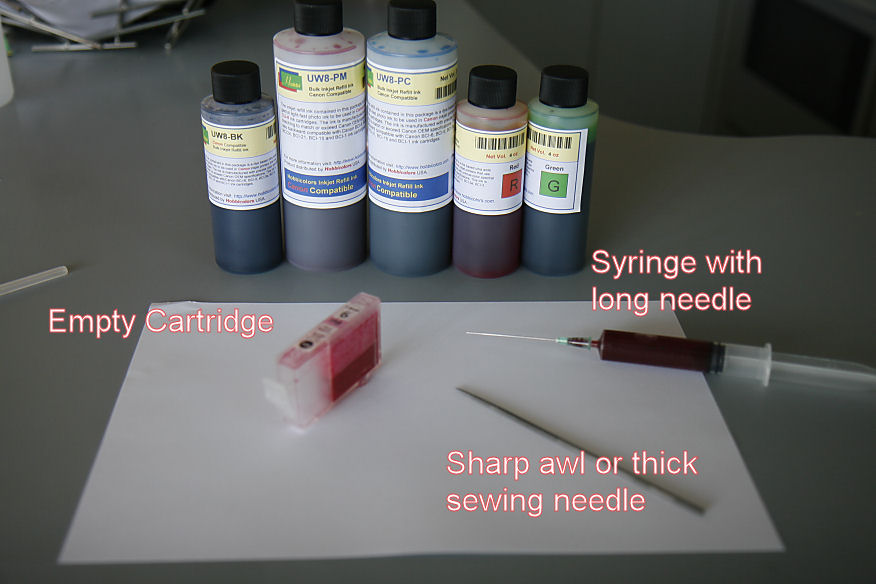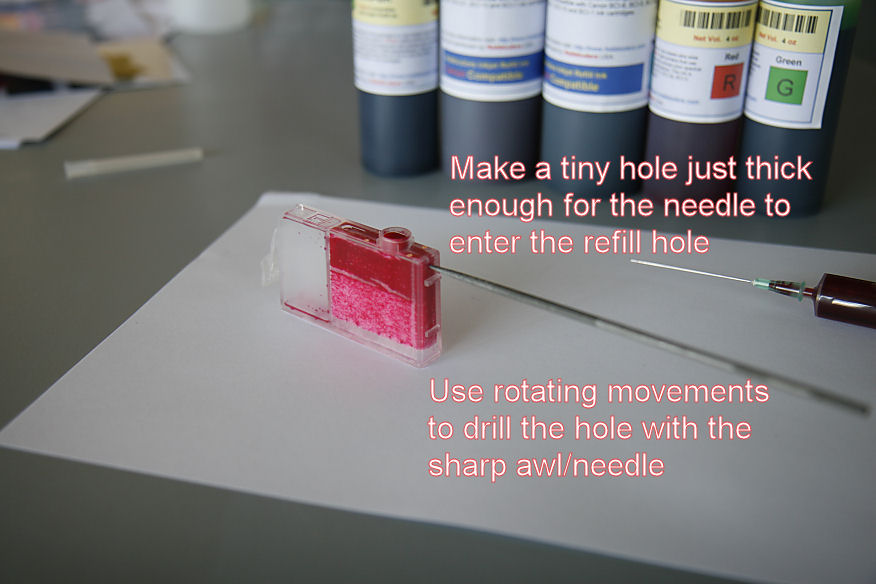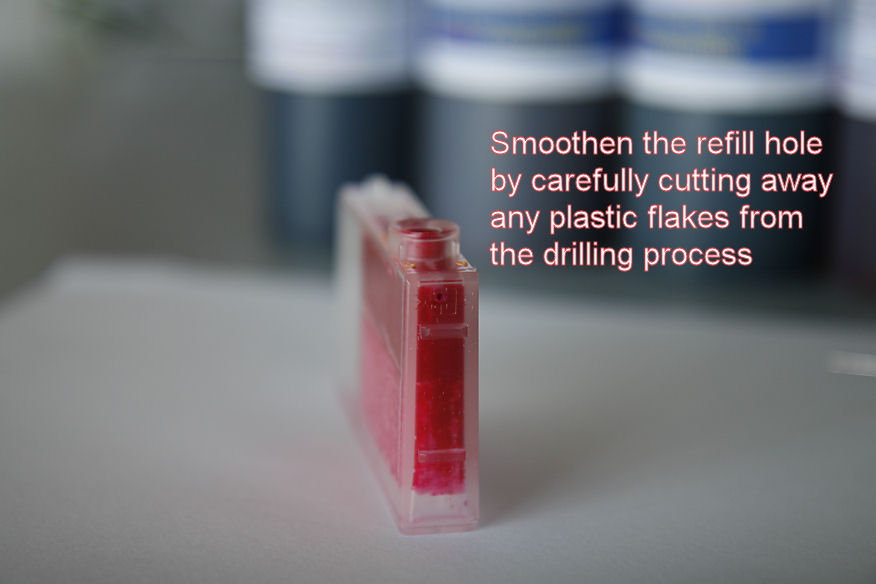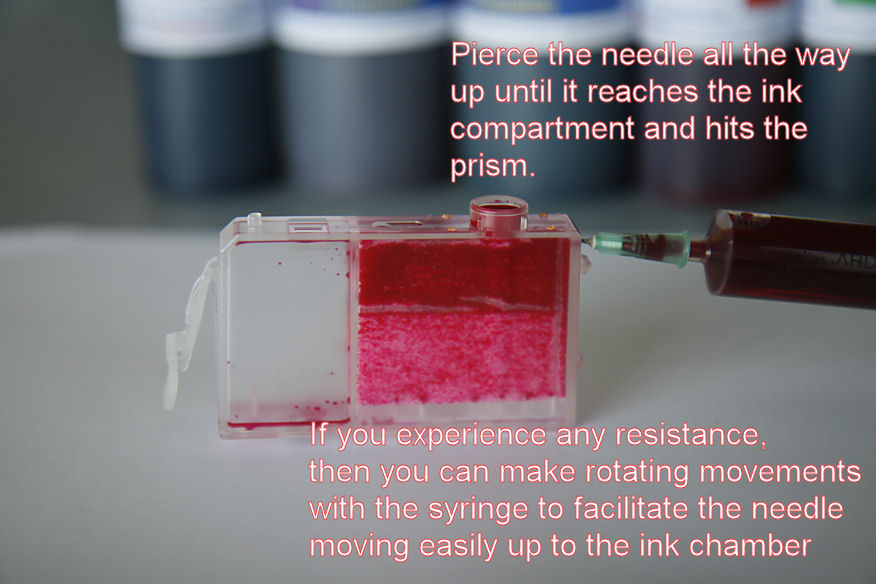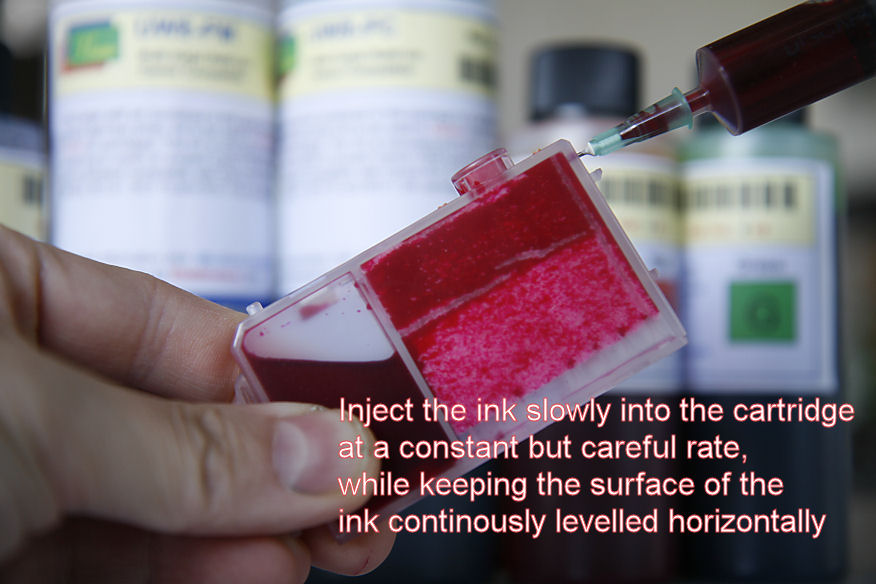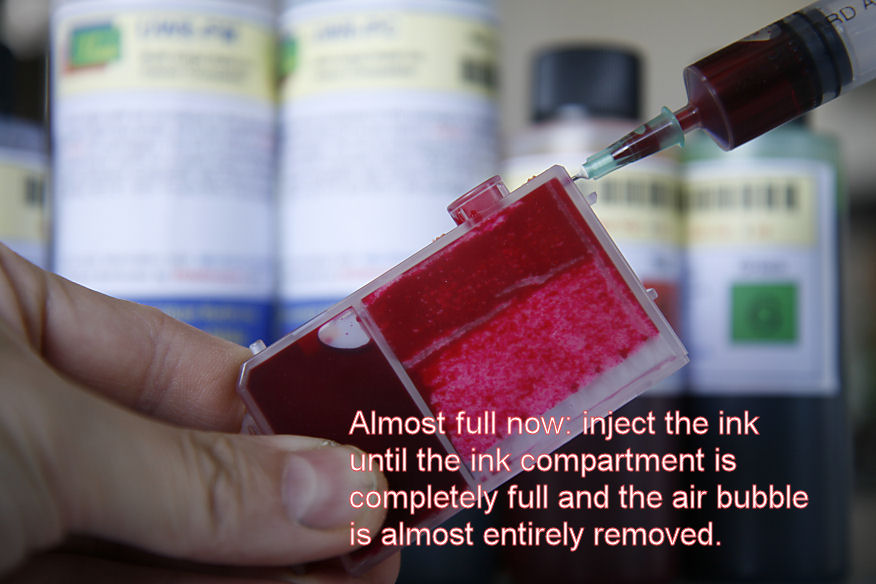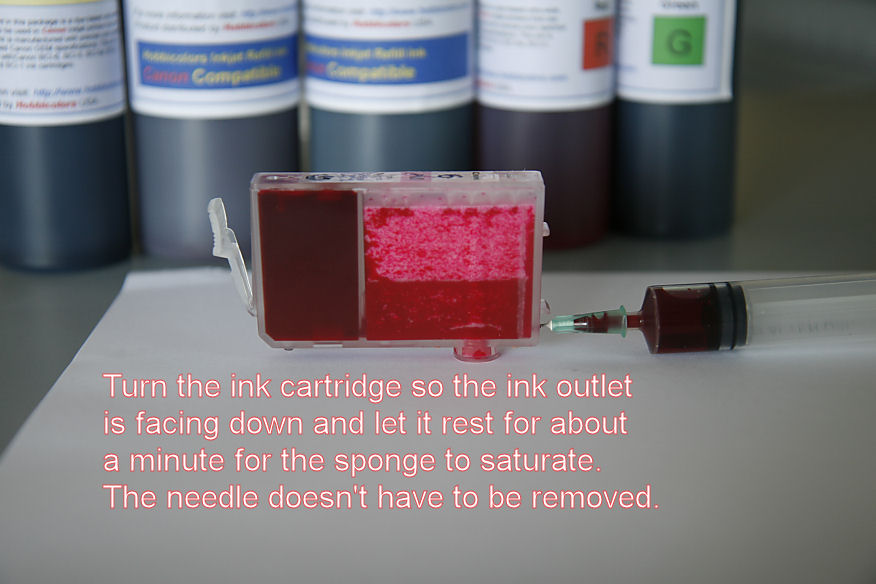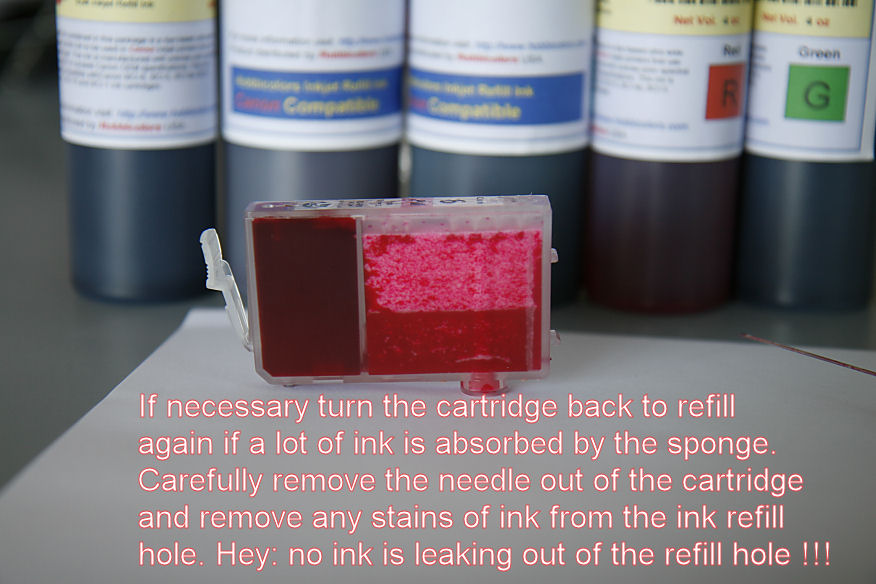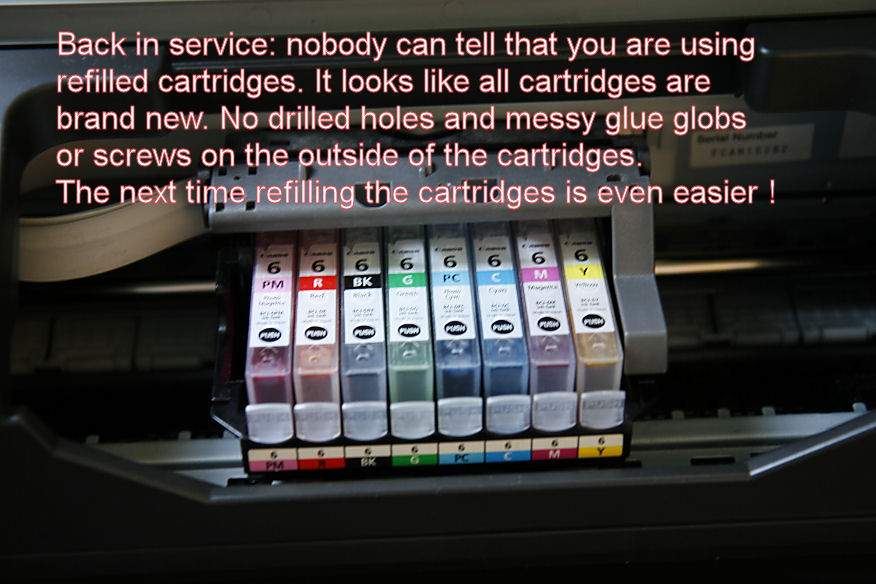 Here's a fantastic video from our forum member ghwellsjr
Update From Rob 10/24/2010:  I just refilled all my carts with the "German Method" and I'm super pleased with how well it works.   Ive been refilling carts for over 10 years and this is by far the easiest and most reliable process (Canon OEM cartridges & the  German refill method) that I've ever used.    It has proven to be faster, easier, less messy, and I have less nozzle problems.   I only wish I had known about and used this process sooner!
View larger versions of the images and discuss this method on our forum here.