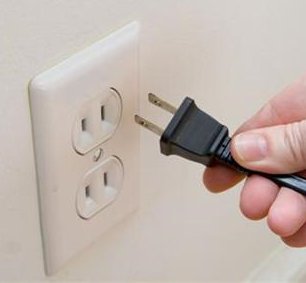 After looking at a $160 average electricity bill (thank you California tiered rates) I've been on  a quest to reduce our monthly spend on electricity.   My wife and I are going to achieve this in two main ways:
Produce – We're in the process of getting solar panels (photovoltaic) installed.
Reduce – We're working on ways to conserve on our power usage.   This is the area I want to explore in this post.
First, a disclaimer:  We are already pretty conservative with our power usage and we want to reduce our consumption in a way that won't require a total shift in our lifestyle.   So, aside from moving into a tent we're looking at other ways to reduce our usage.
Some of the things we're already doing to conserve electricity:
Compact fluorescent bulbs – All our bulbs in our house are fluorescent except for the ones on a dimmer in our bedroom.  I need to either replace with dimmable fluorescent bulbs or just remove the dimmer and replace with an on/off switch.
No AC – Yup, we can pull this off since we live in a pretty moderate climate.  There are a few weeks of really hot days in the summer, but if we manage to evacuate all the hot air from the house using a whole house fan we can cool the house without gobbling up a ton of electricity.
Turn Stuff Off – Pretty self explanatory… if not being used, turn it off.  (more on this later)
We're still using a lot of power and here are my guesses why:
Two houses in one – My little family lives in an addition built onto my mom's house.   My mom uses barely any power, but between the two families we have 3 computers that are on almost all day every day, 2 refrigerators, and a large freezer.
Computers – Did I mention on ALL DAY EVERY DAY?  Yup, I work from home, my wife is a stay-at-home mom, and my mother is semi-retired and spends most of the day on the computer too.   Based on my calculations (see more below) each computer, monitor, printer system is using about 120 watts.
Young kids – Lights left on, lots of laundry (efficient washer & electric drier), etc.
Raising Chickens – We often set eggs in an incubator which draws a bit of power. Then once they hatch they need to be under a heat lamp which is often 250 watts for 24/7 for the first few weeks.
Heaters – We don't have central heating and haven't installed a gas heater yet.  We primarily use a wood stove for heat but in the kids rooms we use a radiant heater during the winter to keep things comfy.
Stuff that's always on – DVR, and the tons of "vampire power suckers".
Regarding these "vampire" items that draw power in standby mode even when off:  I understand the idea of putting everything on power strips / surge protectors that can be shut off, but I have 2 major problems with this:
Who in the heck wants to shut something on and off every single time they want to use it?
Who wants to deal with the associated problems of loosing clock settings, DVR downloads, etc. when the power goes off?
Sure, I want to be conservative, but this is an area where I just accept the cost of doing business, i.e., choose my battles and keep the convenience of leaving all this stuff on all the time.   This is a battle I'm choosing not to fight.  🙂
One area that I wanted to improve was my own computer area.  Some items "need" to be on all the time.  Stuff like the DSL modem & router (all 3 computers rely on these) and the shared laser multifunction machine.   The rest of the stuff could be switched as needed when my PC is on.
The first thing I did was draw up how I felt my system should be laid out.   My main goals:
Have everything end up going through a kill-a-watt monitor that would show me how much juice all my devices are using.
Manage which items needed to be through my UPS for emergency backup. (Side note:  I'm putting a lot of things through my UPS, but if the power kicks off I'll quickly turn off stuff like speakers, lights, etc.)
Give me quick access to turn on/off certain items when needed
Keep certain items on all the time, especially "shared" items.
So, I began the process of plugging in and arranging all the various items.
Here is my overall design:
As I plugged in each item I kept track of the power usage during its regular use.  Computer and monitor were "while fully on" while printers were tracked in "standby" mode.
| | | |
| --- | --- | --- |
| Item | Watts | On? |
| Desktop Computer | 71 | W/Computer |
| LCD 23″ Monitor | 40 | W/Computer |
| Desk Light | 25 | W/Computer |
| 2 Phone Chargers | 9 | W/Computer |
| USB hub | 1 | W/Computer |
| Canon Inkjet | 1 | Always |
| UPS | 8 | Always |
| DSL / Modem | 7 | Always |
| Brother Laser | 7 | Always |
| Router | 5 | Always |
So, the stuff that is "Always on"  totals about 28 watts.  That's about 20 kwh a month or $2.62 a month at our baseline kwh rate.  I'm happy to spend $2.62 a month to not worry about my wife always asking me to turn on a printer or having to wait for my DSL modem & my router to startup every morning.
The "with computer" stuff is probably on about 14 hours a day, so I'm guessing that comes out to about $8 a month.
Regarding "baseline" I pulled the following from one of our PG&E bills:
Baseline Quantity 340.2 Kwh
Baseline Usage 340.20 Kwh @ $0.11877
101-130% of Baseline 102.06 Kwh @ $0.13502
131-200% of Baseline 238.14 Kwh @ $0.27572
201-300% of Baseline 126.00 Kwh @ $0.40577
Month usage: 896 Kwh!
As you can see, our "baseline" is pretty small and we were well within the higher tier of $0.40 per Kwh!
After spending hours on all this today I realized that either my math is really off, or I'm not using nearly as much power with all my computer / office stuff as I thought I was.  For example, right now my whole system is only using 176 watts (speakers on, music playing, blogging, etc!)
I guess I'll need to continue my quest for the big power suckers.  I'm assuming the big ones will be things like the refrigerators and freezer.  I'll plug my kill-a-watt into these items and use the kwh measure to get a 24 hour read on how much juice they are pulling.  For other items like kitchen lighting, ceiling fans, dryer, garage lights, etc. that are difficult to plug into the kill-a-watt device I'll go out to our new digital meter while my wife turns stuff on and off (I tried to do it tonight, but the readings were all over the place since she was baking a birthday cake, running the dishwasher, etc.).
So, what are your thoughts?  Are you an electricity miser?  Which battles do you pick when it comes to power consumption and conservation?