There is a 1.5 acre empty lot behind our house and every year theyd "disc" it to remove weeds for fire suppression.  I've heard about people renting goats and sheep for mowing down weeds and thought it would be fun to try, but I never got past the thought. 
A month ago I discovered my niece has 7 sheep and she needs to get rid of a couple.  I contacted the owner of the property behind our place and the said we were welcome to try out sheep weed abatement, but if the neighbors complained we'd have to get rid of them.
So, here are the new editions to our urban farm:
St. Croix Sheep: Maggie (dark brown) and her son Joey and Leo in the back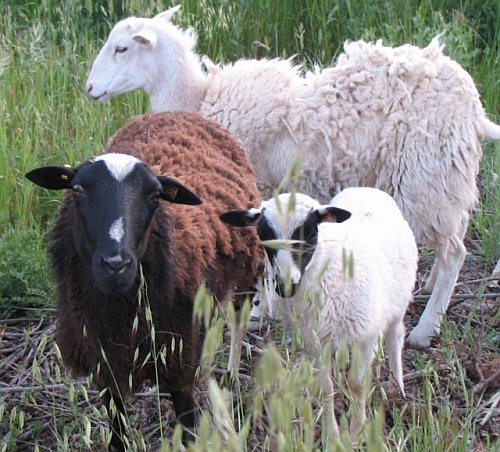 We had to separate Maggie from one of her other children and she's not happy about it.  Her bleating for her other son is not making the neighbors happy (we live in a pretty urban area… there just happens to be an empty lot here) and we're hoping she'll calm down soon.
Here's the "pre sheep" lot (click for larger version)


I'll continue to take pictures as things progress… that is assuming the neighbors don't call the animal cops on us.
Anybody bets on how long it will take these sheep to clear the weeds in the 1.5 acre lot?