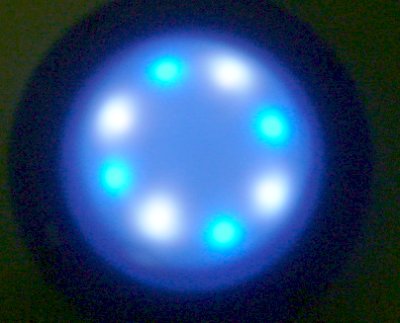 I've had a lot of fun making up many different versions / modifications of these tap lights (also called touch lights, push lights, closet lights). Over the months I've received requests to make custom modified LED tap lights.
I noticed that on the net there aren't many options available for LED Tap Lights or an LED touch light, etc. All I could find was an LED replacement bulb for a tap light, but it cost $10.00 just the bulb!
LED's work so much better than incandescent bulbs. For example, the average runtime on 4 aa batteries for:4 LEDS: about 25 hours (depending on battery quality)
8 LEDS: about 12 hours (depending on battery quality)
I use to build custom LED tap light for people, but just don't have the time. If you are crafty and can handle a soldering iron you can purchase my contant current circuit kit and build your own project. Also, check out my boost circuit kit.
—————————————–
Comparison of an LED light with the stock "nose" of the LED and with the tip ground down to diffuse the light: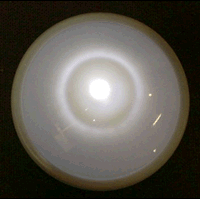 Here are a few more tap lights I created. The "stock" tap light is in the middle.