In addition to the LED tap lights I've made, I've also received requests for some custom LED lighting applications. I usually use bright white LEDs or the bright blue LEDs for these projects but have many other colors to choose from.
For most of these applications a very special circuit was designed to run the LEDs at a "constant current". This provides a constant amount of light to the LEDs for a longer period of time and allows the LEDs to run on voltage from 4 volts to 12 volts. This means you can use multiple sources of power… even a car battery!
Here are the printed circuit boards that are used in many of my LED projects: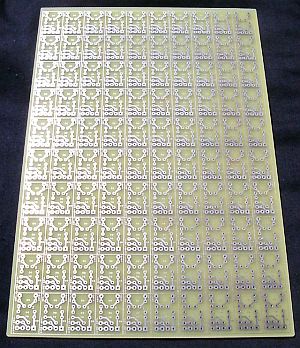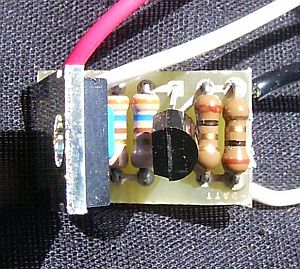 Here are a few special LED projects:
Tap light projects: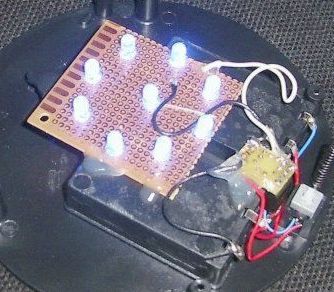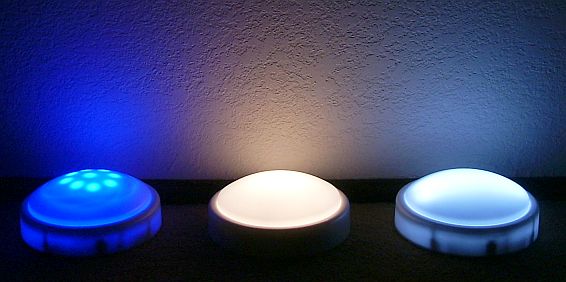 Here a customer requested a lighting solution for 50 table displays. Each table would have a trophy that would need to be individually illuminated. Below is the prototype and the finished units (a few of the 50 that were ordered).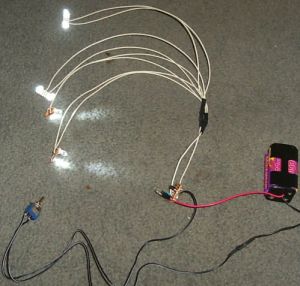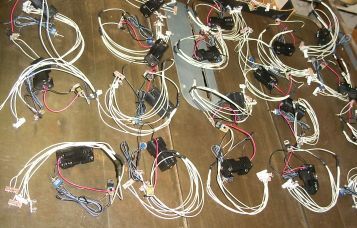 An LED light circuit with a bunch of LEDs with their noses ground off. This diffuses the light and allows the LEDs to project light in a wider, more uniform pattern.